Anna Hollaender MA, LMFT
---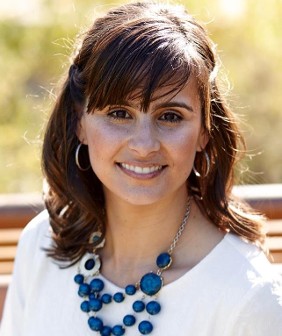 Anna is an understanding and experienced therapist who enjoys helping
people feel better and assist individuals in solving their problems
effectively. Anna is licensed as a Marriage and Family Therapist (LMFT). Anna holds a Master's Degree from the Antioch University and a Bachelor's Degree from the
University of Southern California (USC). Anna has specialized training in
EMDR (Eye-Movement Desensitization Reprocessing) therapy which helps people with PTSD, trauma, depression, and anxiety feel more calm and less triggered by
difficulties in their daily lives. EMDR is one of the most widely studied
therapeutic modalities known for producing noticeable relief of
symptoms in a limited number of sessions. See the EMDR website for
details: www.emdr.com/what-is-emdr/
Anna has working in several different prestigious treatment centers
including the Phoenix House, as the Deputy Director of Family Services,
where she helped teens overcome substance abuse and addressed
depression, anxiety, and behavioral difficulties with pre-teens. Anna also
conducted family therapy in order to help families communicate better
and help their children follow family rules.
Anna enjoys working with those individuals and dealing with addictions
such as substance abuse and eating disorders. She assists adults in
achieving long-term recovery from addiction. Anna also assists spouses
and family members of addicts cope with having a loved one dealing with
addiction.
Anna practices from a client-centered approach and works with
individuals in regards setting goals they can feel confident they can
achieve. She understands that each person has different expectations
and goals for attending therapy and would enjoy speaking further with
you about making therapy the most meaningful experience possible!