George Gharibian PhD, MFT
---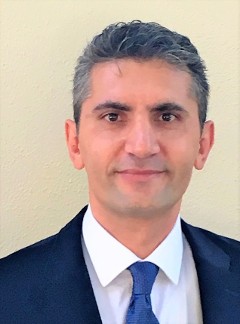 Dr. George Gharibian has graduated from the University of Memphis in
Counseling Psychology, in 2014. He has completed a doctoral internship in
Jefferson County, Kentucky, and a year of postdoctoral training in
Los
Angeles. Dr. Gharibian also has a degree in Marriage and Family
Therapy as of 2009 from California State University, Northridge.
Dr. Gharibian has been providing therapy since 2007 and has a wide
v
ariety of expertise but currently is taking individual or family clients
with issues such as Post Traumatic Stress Disorder (PTSD), Depression
, Anxiety, Addictive Behaviors, Grief, and Family Conflicts. Dr. Gharibian is providing therapy in English, Armenian and Persian.
Dr. Gharibian is also a researcher and a faculty member in Alliant
International University, at the Los Angeles Campus as well as in Glendale
Community college.
You can contact Dr. Gharibian at 818-570-2255 or by email at
drgharibian@gmail.com
You can also visit his page at Psychology Today here: